Quick view pop-up is now supported!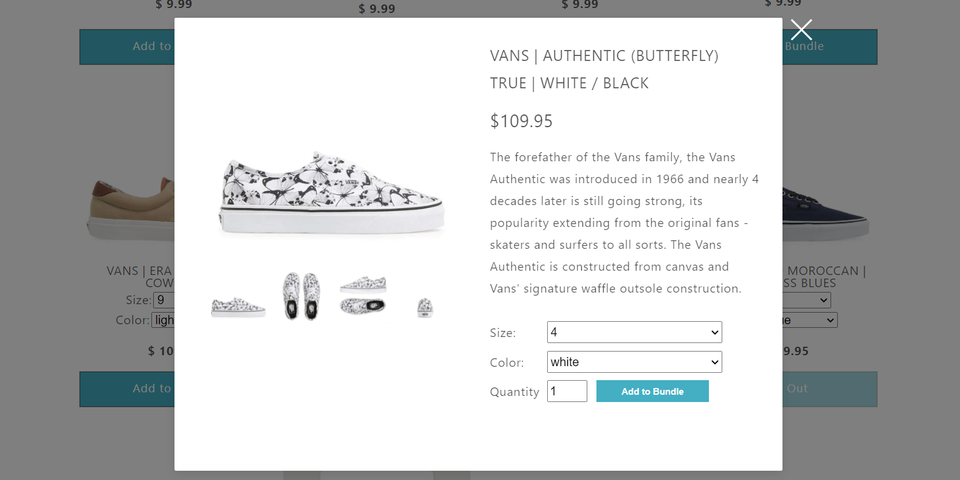 Quick view pop-up is one of the most common theme features to show more product info without leaving the current page. We are happy to add this feature to the template!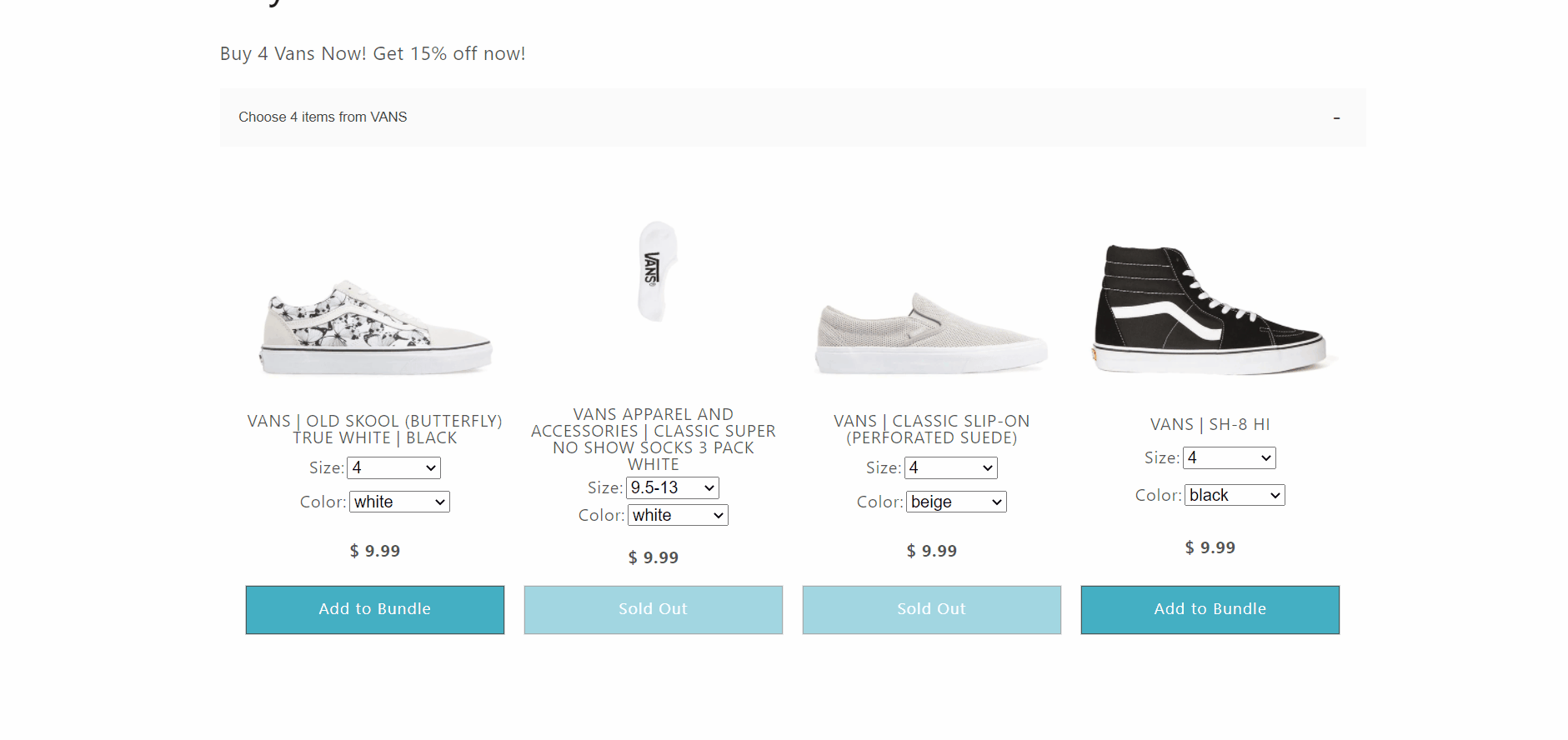 When the quick view is activated, customers can add items to bundle without redirecting to other products. It can definitely help customers to build bundles quicker.
The feature has been published at template version 0.59. For existing BYOB users, please visit the BYOB dashboard to update the templates automatically (~10s). After that, click "Change Design" to visit the theme editor. Please follow this tutorial to activate the feature. A new section will be installed. At this moment, there are not many customization options added to the new section yet.
Hope you'll like the new Quick view. Feel free to give us feedbacks!
If you like BYOB, hope you'll write a short review on the AppStore!